17th Annual Silent Witness Service
Commemorates Lives Lost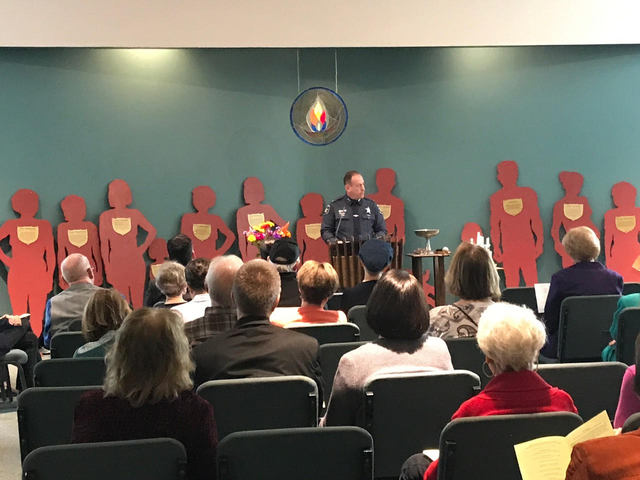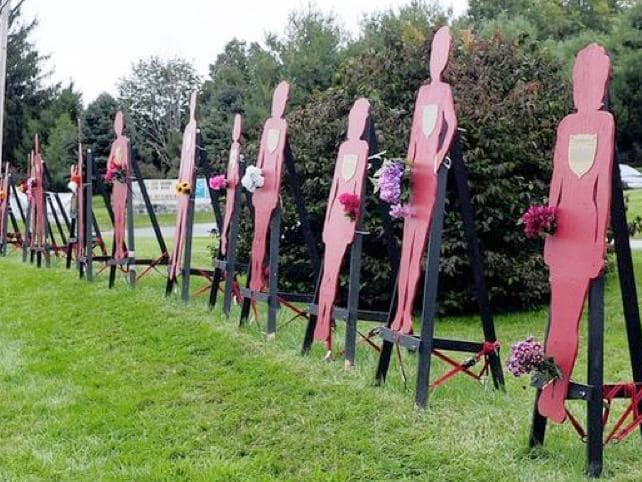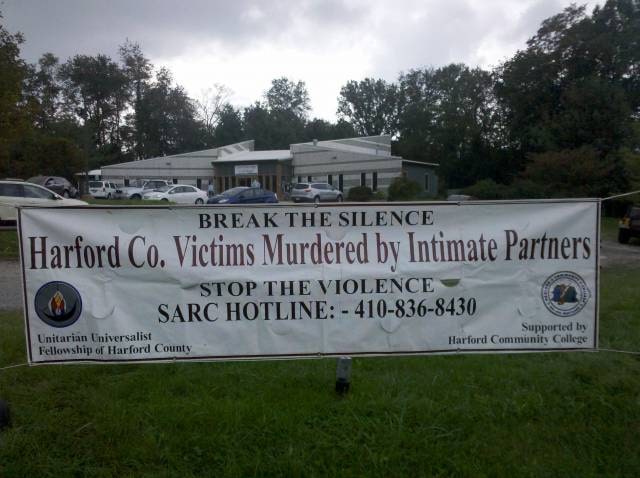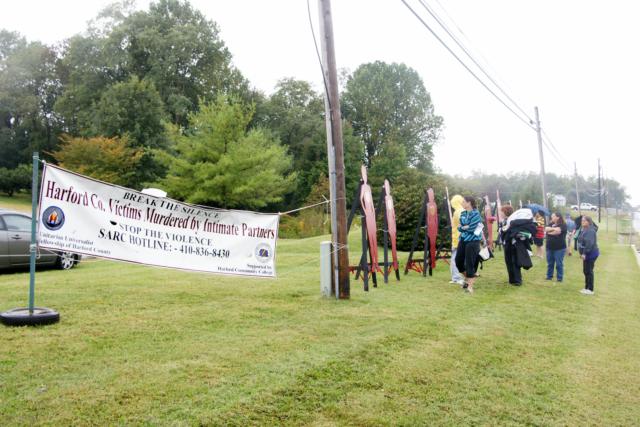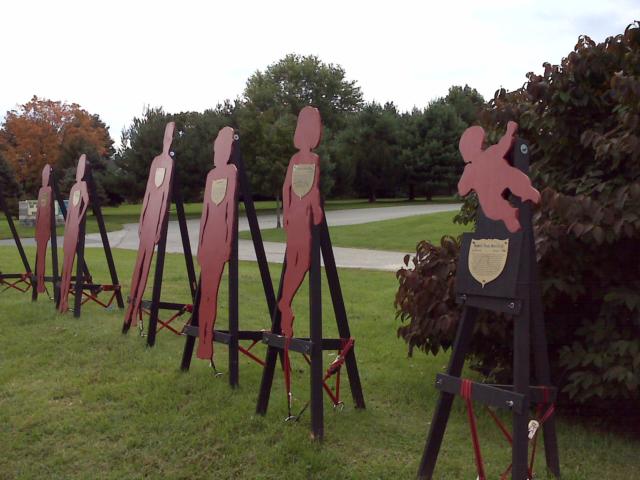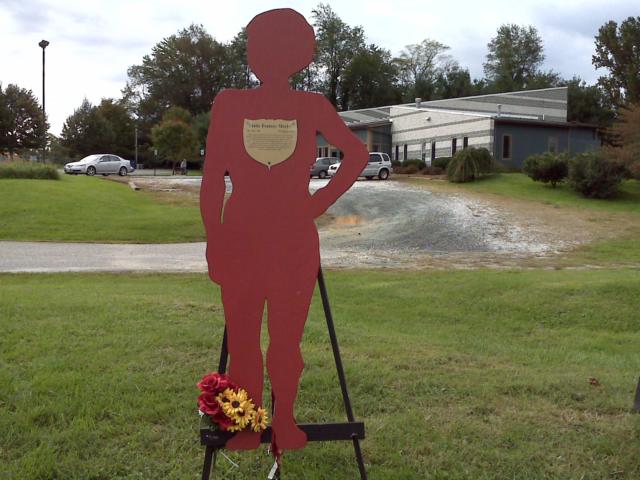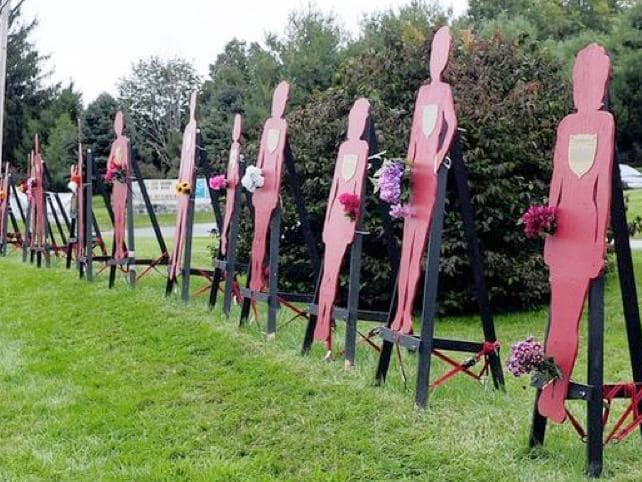 We invite the public to join us on Sunday, October 1 at 11:30 AM in memorializing those who have been killed due to domestic violence in our county. Our church is located at 2515 Churchville Road, Churchville. Speakers will include Harford County Sheriff Jeffrey Gahler, Senior Assistant State's Attorney for Harford County David Ryden, and SARC's Safehouse Director Lisa Sloyer, with opening words by UUFHC Member and Vice President of the SARC Board of Directors Dr. Deborah Cruise. The program will last about 30 minutes with a reception afterwards. The Silent Witness figures will be unveiled during the service inside and then they will be erected outside later in the week.
UUFHC has prominently displayed the Silent Witness figures for 17 years. A grant for the project was funded by Harford Community College at that time. Since then, the figures have been displayed outside the church during the month of October which is Domestic Violence Awareness month.
Originating in 1990, the Silent Witness National Initiative began with a group of 8 women from the St. Paul/Minneapolis area who decided to address the issue of domestic violence murders in their community. They created 27 life-sized red wooden figures representing women who were murdered by a spouse or partner and called the figures Silent Witnesses.
According to the American Psychological Association, women who are victims of domestic violence are 8 times more likely to be killed by an intimate partner if there are firearms in the home. FBI data indicates that 30% of female homicide victims are killed by husbands or boyfriends. This translates into the deaths of four women per day at the hands of male partners. Women often times remain in an abusive relationship because it can be dangerous and difficult for them to leave. If they threatened to leave or are separated from their abuser, this is the most dangerous time and when they are most apt to be killed. Why is this? According to the Strengthen Our Sisters website, Murder is the ultimate expression of the batter's need to control the woman's behavior. Knowing this, women need organizations like SARC to help them design a plan to leave safely. SARC's free services include a 24/7 helpline, a shelter, counseling and legal services. For more information visit www.sarc-maryland.org or call the 24/7 phone number 410-836-8430.
The UUFHC members coordinating this year's commemoration stated, The Silent Witness Initiative helps us understand the profound damage violence brings to our lives, and hopefully raises the awareness in our community about the tragedies that have occurred right here in Harford County. Our statues are a silent remembrance of those victims and we especially welcome family and friends of those victims.
The mission of the Silent Witness project is to promote peace, healing and responsibility in adult relationships in order to eliminate domestic murders in the United States by 2020. You can learn more about the Silent Witness National Initiative by visiting its website at www.silentwitness.net.