Annual Poetry Service
10:30 AM Sunday, August 1
Bringing back an annual favorite: our Poetry Service. Poets and lovers of poetry will be sharing poems and music that are special to them. Contact Kimberly Roberts if you would like to participate.
---

Meeting ID: 833 823 7891
Telephone: 1-646-558-8656
How to Join a Meeting from the Zoom Help Center
Link to find your local number
Schedule a Visit with Rev. María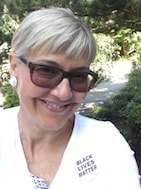 If you need to connect and schedule time to visit with Rev. María, you can access the link below. If her availability doesn't work for you, please feel free to send an email to minister@uufhc.net and something else can be arranged.
Backpack & School Supply Drive
June 20 – July 30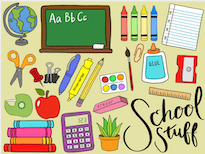 The Community Outreach Committee has partnered with LASOS of Harford County to donate backpacks and school supplies to children in need. Click here to learn more...
Community Outreach
Our church will be hosting The Sharing Table at the end of this month on Saturday, July 31st. Due to the warm weather, we decided to go with an easy cold pasta dish – Ranch Chicken Pasta Salad. The number of guests has fortunately declined, with the average Saturday last month serving 176 people. We have been asked to provide food for 200 people just in case, and we are looking for volunteers to help prepare the meal. I will provide the recipe and a means for transporting the food to the Prince of Peace Church on Saturday. Please contact Maureen North if you can help. Thank you for supporting those in need in Harford County.
CommunityNOW
is a global community calendar for all congregations and Unitarian Universalist communities to post online events that are open to people regardless of geographical location. This is a central location for isolated UUs who are practicing social distancing to find virtual communities and make genuine connections with other people who have similar values.