Religious Education for Children and Youth
RE Committee Mission Statement
Our Purpose is to guide our children and youth in the study of UU principles and heritage, moral values, social responsibility, and diverse religious ideas in a safe and resourceful environment, enabling them to develop their faith and understanding as Unitarian Universalists.
---
These slides show some of the activities that our children and youth have been involved in, which includes:

Blankets for the homeless
Coming of Age trip to Boston
Making a chalice
Family fun outdoors
Green Scene summer camp
Halloween costume party
Intergenerational Day
JYG trip to Lohr's orchard
RE Service
RE Sleepover
Summer Camp
---
Summer Culture Camp
Come learn about a different country every day! Kindergarten-5th Grade students will learn how children live in other countries: the games they play, the songs they sing, the food they eat, and the languages they speak. Camp will run from 9:00am - 12:00pm, July 16 - July 20. $85 for the first child, $75 for each additional child. For more information or to register, contact
dre@uufhc.net
| 410-734-7122.
Childcare Coordinator
We currently have a need for a Childcare Coordinator. The job description is available in
Word
|
PDF
.
Please contact
dre@uufhc.net
| 410-734-7122.
---
Our Director of Religious Education,
Stephanie Kalka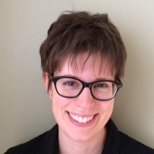 Stephanie Kalka is honored to have the opportunity to give back to the church that has given her so much. As DRE, she strives to continue UUFHC's' long tradition of excellent Religious Education. Stephanie works to give nursery-aged children through high school students the freedom to question, play, learn, sing, create, participate in acts of service, and build community.
To discuss the hopes you have for your child's religious education or to volunteer in some way to support our co-op program, please contact Stephanie at dre@uufhc.net
Office Hours

| Tuesday | Wednesday | Thursday |
| --- | --- | --- |
| 9:30 AM-2:00 PM | 9:30 AM-2:00 PM | 9:30 AM-2:00 PM |
Contact: 410-734-7122 |
dre@uufhc.net