A progressive, inclusive faith that nurtures many paths.
Wherever you are on your journey, you are welcome here.
Please note: July and August services start at 9:30 AM.
Culture Camp comes to UUFHC!
Would you like to play a game kids have enjoyed for over 1300 years? Would you like to learn a funny phrase in another language? Would you like to taste a food that's popular on the other side of the world? Our church is sponsoring a camp for children entering kindergarten through 5th grade from July 20th to July 24th. The students will learn how children live in other countries: the games they play, the songs they sing, the food they eat, and the languages they speak. The fun will be from 9am-noon each day. Cost is $75 for the first child in a family and $65 for each additional child. For more information or to register, contact Stephanie Kalka at dre@uufhc.net or call her at 410-734-7122.
The Aegis has an article with a picture of Rev. Lisa Ward at the completion of the Climate Ride to raise awareness of climate change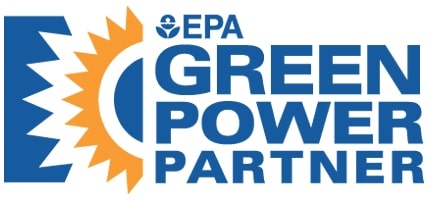 We purchase green power in amounts that meet EPA's requirements
.